Twyla E.
Certified Personal Trainer
Licensed Massage Therapist – 15024
Owner – Level Up Fitness and Wellness Center
Twyla has been devoted to the art of movement and body healing for over 9 years. As a Personal Trainer, she focuses on weight loss through functional movement and building balance in the major muscle groups that are most prone to pain and injury.
Twyla specializes in Sports Massage, Cupping, and Functional Flexibility. Her therapeutic touch incorporates manual stretching and release methods, with a pressure that can be adjusted to every comfort level.
Twyla believes in setting goals that incorporate the things in life that people are passionate about. She credits her success as a trainer and massage therapist to her ability to associate her daily lessons to how people can increase their quality of life when they leave.
Twyla doesn't have much spare time these days, but when she does have some, it is spent with her family, fiance, and napping with her kitty.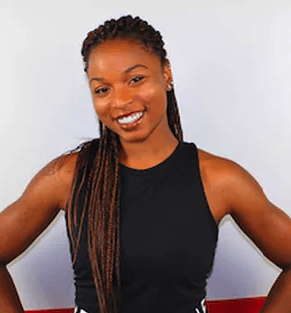 Amanda J.
Certified Personal Trainer
Dance Teacher / Artist
Amanda is a choreographer, dancer, and Certified Personal Trainer, specializing in Calisthenics and Core Conditioning.
Amanda's Personal goals to be a graceful dancer sparked her interest in learning more about the fitness industry. The demand for specific control over individual body parts and the sense of remaining "grounded" through core control, that Modern styles of dance require, taught Amanda how important these foundational movements can be to everyday life, which inspired her to want to help people learn to move functionally, and enjoy it too!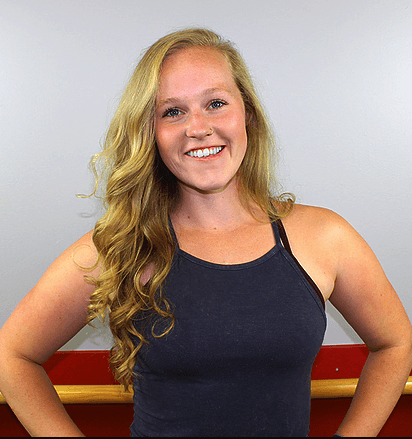 Devin K-P + Coach Lexie
Certified Personal Trainer
BS in Athletic Training
Devin, is a Graduate of Northeastern University Bouve College of Health Sciences with a Bachelors Degree in Athletic Training.
Devin specializes in Strength and Conditioning for clients with injuries and uses innovative and preventative techniques to keep muscles healthy. She loves a good heart-thumping workout with some feel-good music to jam out to.
Devin is often accompanied by her partner in crime, Alexandria (aka Coach Lexie) who enjoys coloring, sneaking into other rooms, playing tag, and working out with Mommy's clients!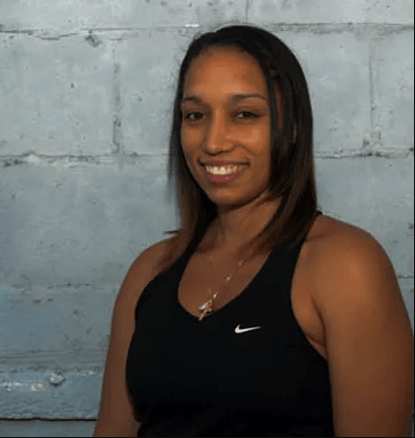 Spirit Coach Lexie
My Style:
I enjoy a good song, and a challenging, high energy circuit! Mommy lets me lead you through a warm up, filled with leg kicks and running around the room. Then i play with some toys, or watch Disney movies while Mommy's client-friends get all sweaty. I like to scream from time to time, and talk with all Mommy's clients about the new words I am learning. They like to show me the new muscles they are making.
My Motivation:
I am motivated to train because I am a growing 2 year old strong girl. Since I am a toddler, I have a lot of energy, just waiting to come out. Exercising with Mommy keeps both of us healthy, and it lets me spend extra time with her when she is at work. Sometimes I meet other friends who come with their Mommy's and Daddy's to workout too. Now nobody has to choose between keeping their bodies healthy and seeing their family.
When I am not training…
When I am not running, playing, or working out with Mommy, I enjoy playing with my four-legged little sister, Shiva, taking naps with Daddy and watching my favorite Disney movies!
Ashrita T
Certified Personal Trainer
Success and Career Manager
Ashrita is an experienced Counselor with a Master's Degree focused in Higher Education Administration and Leadership from the University of Massachusetts, Amherst.
Health and Fitness have taken a high priority in Ashrita's life, and she believes that training your body to maintain a healthy balance can transcend into the health and balance of your life as a whole.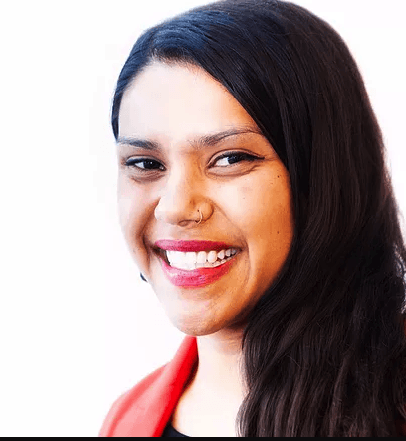 Denise Afflerbac
My training style as laid back- encouraging students not to take themselves too seriously. I like to keep classes approachable for all levels of experience, and make them fun for all.
I started practicing yoga about 10 years ago when I was going through a very stressful time in my life. Yoga helped me to slow down and shift focus from everything going on outside of class and allow myself one hour to just be. I tend to enjoy vinyasa classes, flowing for a good portion of class and really focusing on breath. I love to incorporate Vinyasa flows into all of my training sessions.
When I'm not training, I work full time for a family owned business in Newton. I love to take my dog on hikes with my boyfriend and also enjoy painting and trying DIY projects.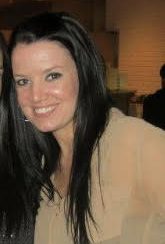 Annie Martin
I motivate and encourage clients while helping them reach their goals. As a former professional athlete with a BA in Physical Education, I believe in working hard and giving the most to get the most. Whether it's pumping iron or endurance work, the workout routine is based on the goal of the client.
Sports has always played an important role in my life, and it motivates me to work hard in the gym to be my best athlete. I believe the benefits of health and fitness should be experienced by everyone.
When I am not training and working out, I am probably hanging out with my family. I have two young daughters who required plenty of energy. If we are not at a playground or soccer field, then we are swimming or playing tennis. My husband is a retired professional athlete as well and we can't imagine our life without sports.